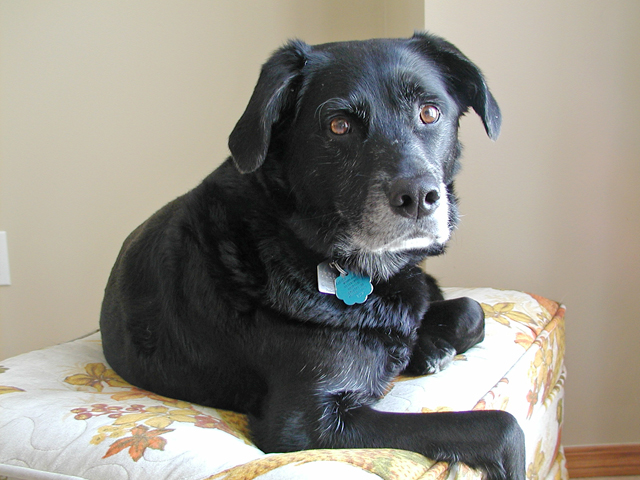 A close up of Tara on her favorite Ottoman
Name: Tara AKA: no known aliases

Tara was born on a small farm in North Augusta, Ontario. We picked her up at 8 weeks of age, in November of 1993. When we moved to Calgary in 1995, she flew from Ottawa courtesy of Air Canada.
Tara's favorite game is fetching the stick - especially in the water. She loves to swim in the Bow River.
Tara passed away in February, 2008. She had kidney failure. We will miss her so.