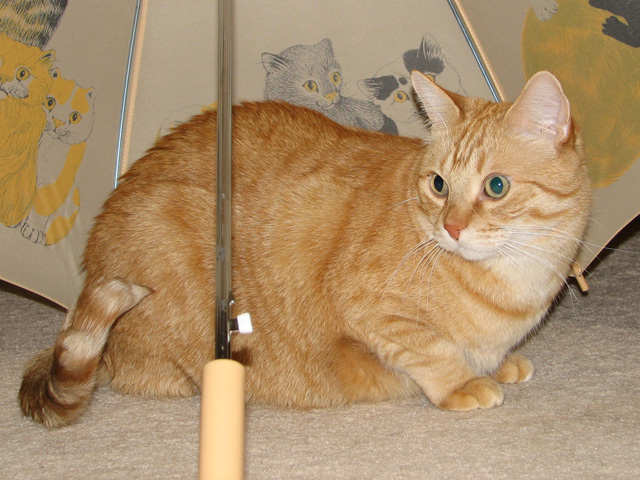 Oliver hiding under the cat umbrella
Name: Oliver AKA: Ollie, Orangie

Oliver was born in Saskatoon in 2000, and is the youngest of our cats. Christina was visiting her Saskatoon friend Heather who was fostering some kittens. She brought him back with her to Calgary, so he now has frequent flyer points with WestJet.
Oliver loves to be right where the action is. He's a delightful assistant when trying to read the newspaper. He loves to be carried around in a basket, box or blanket. His favorite is being twirled around while in the clothes basket. I think that he would do well on the rides at the Calgary Stampede!
Ollie passed away of cancer October 2014