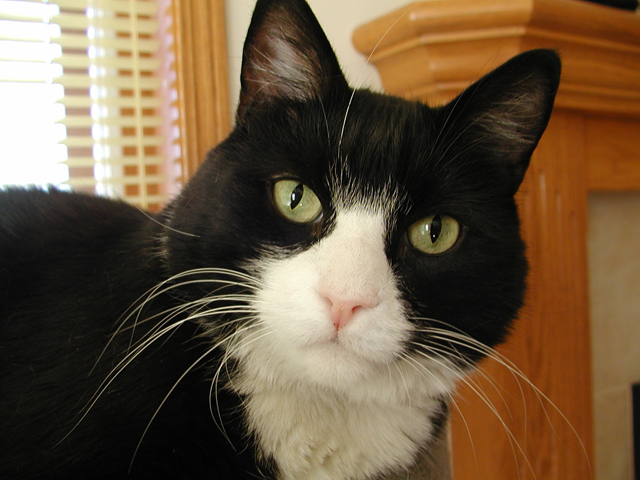 A close up of Blackie on the Sofa
Name: Blackie AKA: Socks, Arthur

Blackie was adopted from the Humane Society in Brockville Ontario. He was born in the fall of 1994. When we moved to Calgary in 1995, he flew from Ottawa courtesy of Air Canada.
Blackie was never a really active cat (see pictures!). As a result, he topped the scales at 24 lbs later in life.
Blackie passed away in November, 2005 due to complications from diabetes.