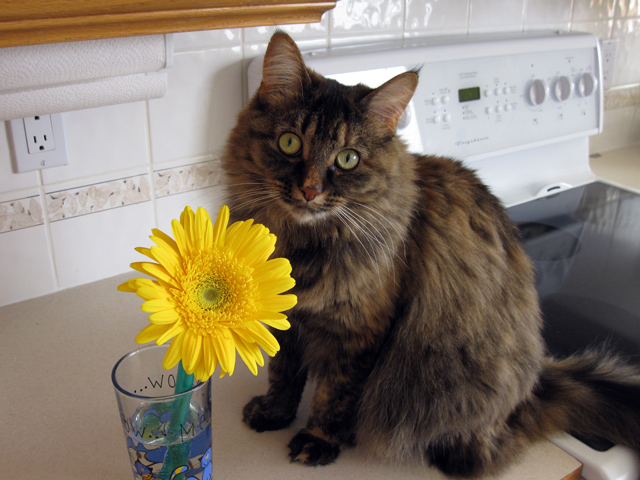 This flower brings out my eyes
Name: Fluffy AKA: The Fluffster

Fluffy came to us as a stray in July, 2008. She was found by our friend Heather. She was estimated to be about a year old at the time and had much shorter hair. Fluffy is our only female and has to put up with 4 boys. She is quite territorial and is usually the last to accept each batch of foster kittens we get.
In the spring of 20109 she escaped off the back porch and was gone for 8 days. We found her at the house across the street from the house immediately behind us. She hadn't gone far away at all in the 8 days.