---
Travel
Cruises
Past Cruises (Diaries)
Future Cruises
Rogues Galleries
Land Trips
Diaries (Land Trips)
Hawai'i - Big Island - 04'01
Hawai'i - Maui - 05'02
Hawai'i - Big Island - 04'03
Hawai'i - Kaua'i - 09'04
Hawai'i - Big Island - 04'06
Hawai'i - Maui - 04'06
Mainland China - 05'07
Phoenix, Arizona - 12'07
Greek Isles - 05'08
Hawai'i - Kaua'i - 09'08
Hawai'i - Big Island - 09'09
Hawai'i - Maui - 05'12
Hawai'i - Big Island - 04'13
Ireland - 08'13
Mexico - Cancun 11'13
France/Belgium/Lux 07'15
Hawai'i - Big Island - 05'17
England / Wales - 06'17

---
Photography
Cameras
Underwater
---
Pets
Tara
Blackie
Whitey
Muffy
Ollie
Rusty
Fluffy
Rufus&Dufus
---
Games
---
Rowing
---
Physics
---
Rating (out of 5): Ship

Food

Service

Itinerary

We booked this cruise specifically for the Falkland Islands and Antarctica. However, we went into it with our eyes open having researched past sailings and realizing that the chances of getting into either of these ports / areas was 50/50 at best due to wind storms and rough seas. As it happened, we did face some stormy seas and missed the Falklands, and took two tries to get to Antarctica. Our day in Antarctica was absolutely amazing and justified the entire cruise. It is certainly the most beautiful place on earth!
This was not a busy cruise - the original itinerary was 9 days at sea, and we ended up doing 10 days at sea. Hence, this diary will be somewhat shorter than normal. The ship was wonderful. The food was great, our dinner mates were awesome (and a lot of fun!), and the service in the restaurant and in our cabin was outstanding. The only complaint I had about the ship was the cafeteria line setup in the buffet. I like to scoop my own food, especially as I like a little bit of this and a little bit of that. Those huge serving shovels just don't do the trick. As much as we've enjoyed the Constellation and the Infinity, we've been spoiled by the Solstice and the Equinox which have taken things to a new level.

Days 1, 2 (Jan 30, 31) - Travel to Buenos Aires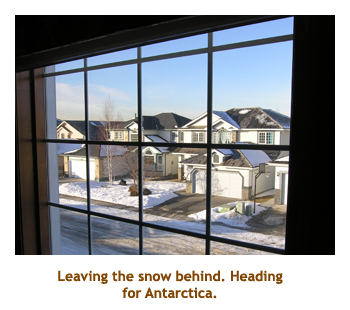 We had an uneventful flight to Buenos Aires. We left the house at 9:30 Saturday morning and Chrissy gave us a ride to the airport for our 1:15 PM flight.. Our two flights (YYC => Houston, Houston => Buenos Aires) were 14 hours total in the air. Way too long! We had a couple of hours in Houston, so had lunch there. We arrived in Buenos Aires at 10:30 Sunday morning. We didn't sleep at all on the plane, so we were somewhat tired. We got our bags, did the customs thing and paid our $70 (each) entry fee. We had to wait in the BA airport almost 2 hours for our shuttle bus. Then we were bused to the cruise dock. We arrived at the check-in terminal building in the rain and there was a large lineup outside. Our driver had everyone wait in the bus until the outside line had cleared. This sounded like a good idea, but lots of people were arriving in taxis and queuing up, so the line disappeared very slowly. Inside the terminal it was chaos. There were some ill-defined lines of people with no one seeming to know what was happening. We eventually made it to the check-in counter and did our thing. Then we had to board another bus to take us to the ship across the harbour. We finally made it onto the ship by 3:30 PM (5 hours after landing in BA!). I think this was one of the worst check-ins we have ever done.
Onboard, we located our cabin, dropped off our bags and headed up to the buffet for a snack. Lifeboat drill was soon after in Michael's Club. There was a medical emergency just down the hallway, so our drill was delayed about 1/2 hour. We set sail about 5 PM. Our dinner mates (table for 6) were all Cruise Critic people and very nice. It looked like we were going to have some great evenings. We skipped the entertainment as we were very tired, and went to bed. We would be sailing for two days before reaching the Falkland Islands.

Days 3, 4 (Feb 1, 2) - Two Days at Sea - Heading South to the Falkland Islands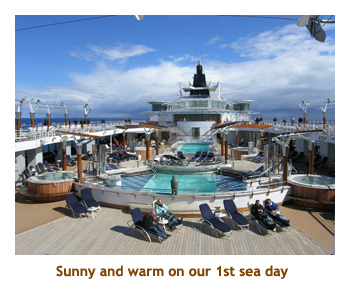 Day 3 - Our first sea day was sunny and warm in the morning, turning cloudy in the afternoon and finally quite misty. Our normal sea day morning routine was up at 6 or 7 AM for gym workout, then watch some Corner Gas, shower and off to breakfast. There was a Cruise Critic get together at 10:15 where we met the folks that had been active on the CC threads before the cruise. Then we went to a lecture on the Antarctic. There were two lecturers aboard, one of which was great for sleeping, while the other was more interesting and quite humorous. The lunch buffet was good, but cafeteria style. I would much rather not have to line up and to serve myself. After lunch I headed off to trivia and Marj did scrapbooking. We got some books from the library to keep us going for the cruise. Then we went to set up an internet account. There is no wireless in the rooms! After signing up, we headed to the 4 PM happy hour get together for Elite cruisers. Our dinner mates were all Elite as well, so it became our daily social event before dinner. It was formal night tonight. I had the rack of lamb. There was no mint sauce to be found on the ship! After dinner we went to a Broadway review.
Day 4 - Our second day at sea was sunny early, then clouded up. Did the gym workout then off to breakfast. Went to a lecture on Antarctic wildlife at 10. We read for a bit and then went up to lunch. We visted with some CC people in buffet area. Then off to another lecture on the Falkland Islands and penguins. We wandered around ship for a while. The sun came out with a clear blue sky. We grabbed our books and went outside to sit in sun on the promenade deck. It was a cloudless sky with smooth seas. While enjoying the perfect weather, an announcement (at 5 PM) came that bad weather had forced the cancellation of our stop at Port Stanley, Falkland Islands. Boo! Dinner tonight was pork medalions. The entertainment was violinist. She was very good and not too loud, but I didn't care for her choice of music other than Csardas.

Day 5 (Feb 3) - Not the Falkland Islands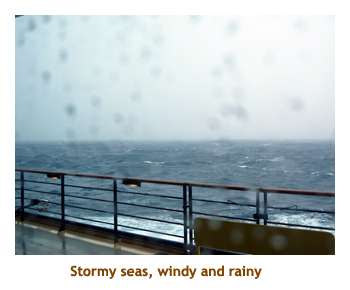 We were supposed to be in the Falklands today! Instead, we were sailing the Drake Passage, heading for Antarctica. The captain announced a change to the itinerary. Because we were skipping the Falklands, we would now be spending 3 days cruise the Antarctic. Woohoo! The extra day would feature Antarctic Sound and Deception Island. It was cloudy and cold today. I was up at 7:30 and away to the gym. At breakfast, we sat at a table with the humorous lecturer. He offered to send us a postcard from the Falklands (on the next cruise) if we would mail a card to his Mother from Calgary. All right, good deal. Today's lecture at 10 was on glaciation. At 11:45 we went to another CC meeting. There was lots of discussion pro and con about the weather and the itinerary changes. After the meeting we all went to lunch in the main dining room as a group of 35. After lunch we watched part of Happy Feet (the movie) . However, it didn't really appeal to us so we snuck out early. Then we read our books for a while. We went to the 4 PM happy hour until 6 PM. We were really enjoying the daily get together, and the free booze was nice too! Dinner was pasta. The entertainment featured a comedian tonight. He was very good!

Day 6 (Feb 4) - Drake Passage, Not to Elephant Island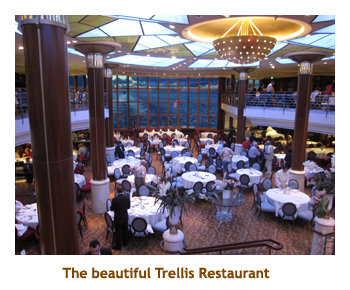 Another day at sea. We were crossing the Drake Channel. As we headed to Antarctica the weather got much worse - high seas, lots of fog, high winds. We were getting close to Elephant Island when the captain decided to scrap our attempt for Antarctica. He reversed to a northwesterly direction and headed for Ushuaia. It was just too dangerous for Antarctica and the visibility was only 50 feet. We wouldn't see anything anyway. We would be hitting Ushuaia on Saturday (tomorrow) rather than Monday as originally planned. To placate the disappointed passengers, the captain said that if it looked like the Antarctic weather was clearing, then we would make another attempt to return after visiting Ushuaia. Alright!
That morning, in the main atrium, a delegation of Argentinean passengers confronted the captain about a conspiracy to avoid the Falkland Islands. Some had relatives buried there from the 1982 conflict, and they were very upset. Since the war, Argentineans could not easly get into the Falklands, and the cruise proved a simple way of getting to the gravesites. We didn't hear the outcome of the near mutiny for a couple of days (see below). Anyway, it was a usual sea day. I did a gym workout. Marj and I played sticks in the afternoon. Happy hour was at 4 PM. We were really enjoying the happy hour. Our dinner mates always showed up plus many other "regulars" and we had a great time. Dinner was good. The entertainment was a variety show, so we skipped it. The entertainment was really limited as there was no easy way of getting the performers on and off the ship (too many days at sea).
Later in the cruise we learned that there was a large low pressure region in our area that was causing the bad weather. These low pressure systems normally move from East to West (or is it the other way?) and we should have been clear by the time we hit Elephant Island. However, this system just hung around so the bad weather continued.

Day 7 (Feb 5) - Around Cape Horn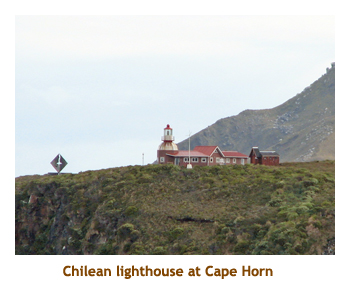 We were still heading across the Drake Passage to Ushuaia. The weather was steadily improving. By afternoon it was sunny. Woohoo! I did my normal gym workout followed by Corner Gas. Then we attended a lecture on whales. It was very good. Right after the lecture there was a Cruise Critic meeting (what an active group!) followed by a group lunch in the dining room. In the afternoon we finally hit Cape Horn, an island at the very south tip of Tierra del Fuego, in Chilean waters. We sailed through the island archipelago and then circumnavigated the island of Cape Horn. After spending a couple of hours in the islands, the ship turned north and continued towards the Beagle Channel and Ushuaia. The Beagle channle separates Argentina (to the north) from Chile (to the south). We hit the Captain's Club happy hour at 4 PM. Dinner was peppercorn steak. The entertainment was a variety show again, so we skipped it.

Day 8 (Feb 6) - Ushuaia - The Most Southerly City in the World
We woke up the next morning in Ushuaia (Pop. 70,000). The weather was nice - scattered clouds and sunny. But not for long though. It clouded up throughout the day and even rained a bit in the late afternoon. The ship docked until 11 AM and then had to back off to anchor in the bay so that another ship could use the dock. We had booked an excursion to tour through the town and then drive through the nearby Tierra del Fuego National Park. We boarded the bus at 7:45 AM. We drove west into the national park. Our first stop was at Ensenada Bay. This was right on the Beagle Channel. There was a small pier heading out into the bay on which was the "most southerly" post office in the world! Actually, the tour guide pointed out many things along the way that were the "most southerly in the world". It reminded me of our July cruise to Honningsvag, Norway where we encountered all the things that were the "most northerly in the world".
Our second stop was at Cami Lake (also called Fagnano Lake). This is a huge lake that crosses into Chile.The park runs right up to the Chilean border, and the mountains we could see were actually in Chile.Then we went to a museum / restaurant. It was a nice pit stop. The surrounding grounds were populated with hordes of brown rabbits. The rabbits were an introduced species that had become a real nuisance. Our final stop was at Lapataia Bay, on the Chilean border.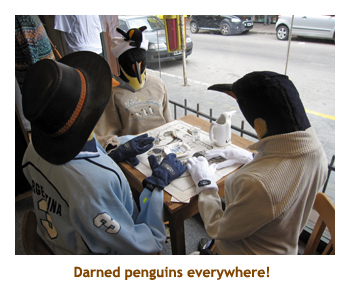 We were back to Ushuaia at noon. We walked around a bit of the town and then tendered back to ship for lunch (we were no longer docked). After lunch we returned to town and did a more thorough walk around. We visited a number of souvenir shops and bought some t-shirts. A lot of the stores featured penguin manequins in the windows sporting t-shirts and sweatshirts. Then we tendered back to ship. We did the 4 PM happy hour thing. I had a fillet for dinner. The movie "Evita" was tonight's entertainment. I had seen some of it on TV, so we skipped it. Today's rumour (true) was that eight Argentinians had been evicted and tossed off the ship in Ushuaia. Their suitcases were on the dock when we had disembarked in the morning. Apparently they blamed the captain for missing the Falklands (not the weather) and had actually threatened the captain. Apparently the captain had bodyguards when walking about the ship! So, with the mutiny defused, we went to bed as the ship headed south for another attempt at Antarctica. Additional note: I have since heard another explanation for the suitcases on the dock. A group of 10 Egyptian passengers voluntarily left the ship as they didn't feel the ship would get back to Antarctica and didn't want to spend any more time in the heavy seas. Maybe two groups got off there!

Days 9, 10 (Feb 7, 8) - Drake Passage (Again), to Paradise Bay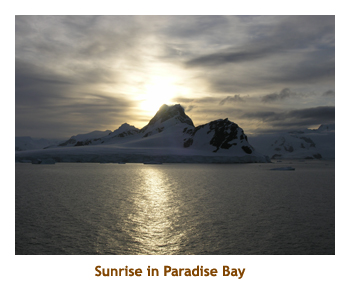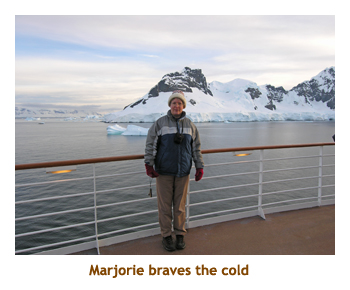 Day 9 - One week down and one week to go. Today we were heading back into the maelstrom, hoping to make it to Antarctica this time. Of course we had wasted a day or two with our previous crossings of the Drake Passage, so we would only have one day in the Antarctic - Gerlache Strait and Paradise Bay. It was cloudy, very cold and very windy. I did my gym workout and then breakfast. After breakfast we went to the future cruises talk. Lots of great cruises coming up and we actually booked the Adventure of the Seas for a transatlantic. Then we did lunch in the buffet. There is a sandwich bar at the back of the restaurant and I usually ordered a freshly made egg salad sandwich with chopped lettuce. Yum! In the afternoon we read for a while as the ship tossed around. And, as usual, we did the 4 PM happy hour in Michael's Club. It was dress up night (our second of the cruise). Had seafood risotto for dinner. Very good. The entertainment was the SuperBowl. They had a TV feed in the main theatre. We skipped it.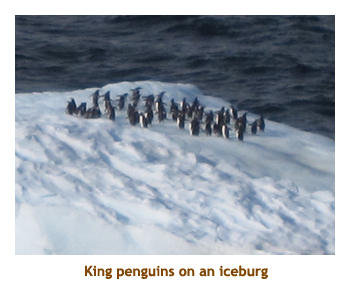 Day 10 - Going to bed the previous evening, the ship was rocking and rolling and the wind was howling. Would we make it to Antarctica? We woke up in the morning at 4 AM to an eerie silence. The ship was motionless. We were in Antarctica. It was still dusky out, not good for photos. Marj got up and headed up to the upper deck - I rolled over and slept till 5:30. It was a beautiful sunny day and the water was like glass. Unbelievable! It was like an oasis of perfect weather inside the storms of the Drake Passage. I ran up to join Marjorie on the upper deck. Everywhere we looked we were surrounded by mountains, glaciers, icebergs, penguins, sealions and humpback whales. I think that this was the most beautiful place I had ever seen. We cruised Gerlache St and Paradise Bay until noon. Then, sadly, it was time to leave and head back across the Drake Passage (oh no!) to Puerto Madryn.
We had lunch in the buffet. As a special treat, they were serviing various ethnic lunches (with free booze) throughout the ship, but I opted for an egg sandwich. After lunch we read our books for a while as we headed back out into the stormy passage. Once again we experienced grey, roiling seas and high winds and rain. At 4 PM we did the happy hour thing. Dinner was rack of lamb. The entertainment was a variety show again! We skipped it.

Day 11 (Feb 9) - More Drake Passage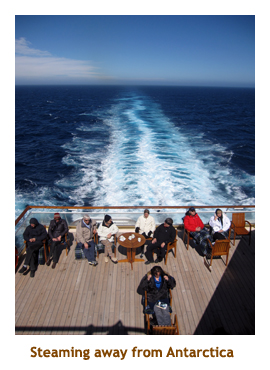 This was another day at sea, heading toward the port of Puerto Madryn. We were up at 7 AM. I did my usual gym thing, then watched an episode of Corner Gas. By the way, there were two Model C Concept II rowing machines available, so I never had to wait. The lecture today was on birds of the area. Obviously penguins figured heavily in the presentation. As on every sea day, there was a special 10 AM brunch in the main dining room, but we opted for egg sandwiches in the buffet. After lunch I headed to the Champagne Bar to play a round of SceneIt. I did terrible, but my team mates were much smarter and we came second. Then I sat in on trivia (not competing) and only got 2 right out of 20. Not my forte. Marj and I played a round of sticks. Mid afternoon the captain announced that we were heading straight into an extreme storm with high winds and 30 foot waves, so he was changing course to go around the storm. As a result of the extra distance, we might be late getting into Puerto Madryn. Our cabin door had been misbehaving and took many passes of the key card to actually open the door. When we got back to our room, the service guys had our door in pieces. Once they got it back together again, we never had the problem again. Then it was time for 4 PM happy hour. Dinner was lamb shank. There was no entertainment for the evening.

Day 12 (Feb 10) - Heading to Puerto Madryn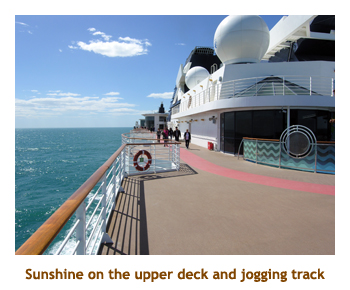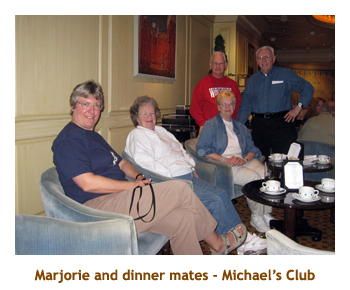 It was very wavy through night. Every so often a huge wave would slam against the side of the ship, waking us up. One killer wave hit around 2 AM. I immediately looked out the window but could only see water. It was like being underwater for about 15 seconds. For the next 30 seconds or so, water drained from the upper decks past our window as we rolled back and forth. Our deck was just below the promnenade deck, so the wave must have travelled a good way up the ship. What would have happened if the captain had not skirted around the storm? Glad we didn't find out! In the morning was wavey and windy but sunny! The grey clouds and rain were gone and it was a beautiful day. I headed up for some rowing. The rocking of the ship made rowing interesting - it was either uphill or downhill. We went up for breakfast, and then to Michael's Club for hot chocolate. The lecture today was on the animals around Puerto Madryn. The captain's noon announcement said we would be arriving at Puerto Madryn the next day at 8 AM, only one hour late. Time for lunch, After lunch Marj went to a movie on Ernest Shackleton. She said it was really good. I read for a bit then went up to top deck where it was cool, but sunny with a bright blue sky, It was so nice that I did about 45 minutes walking with other passengers around the jogging track. Then it was back inside for the 4 PM happy hour. I had lamb chops for dinner. We skipped the entertainment.

Day 13 (Feb 11) - Puerto Madryn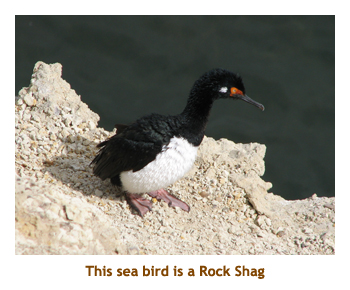 We arrived early Puerto Madryn. We had no excursion booked, so didn't have any deadline to get off the ship. We had a leisurely breakfast and got off the ship at about 8 AM. On the dock were some booths for signing up for local tours. We decided that tours might be cheaper from the travel businesses in town. There was a free shuttle bus from the ship to the center of the town. We walked around the downtown area (along the ocean), but there wasn't much there. The two or three excursion offices that we stopped into had no tours available for the day. We shuttled back to dock and joined an excursion to see a sea lion colony at Punta Loma. We drove south from town about 20 minutes on a gravel road and stopped at a cliff overlooking a sea lion beach. There were lots of sea birds nesting on the cliffs. On our trip back into town, we did a short tour of the town (plaza) then headed back to the ship for lunch.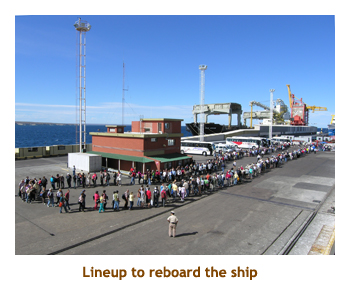 After lunch I went out onto the dock to take some photos. Marjorie had a free coupon and went to the Persian Garden Spa. I don't think she was too impressed with it. I read my book for a while. Marjorie popped out about 4 PM to photograph sea lions in the dock area. While she was chasing the sea lions, about 20 buses arrived from various tours. Marj was stuck in a huge lineup to re-board the ship. While Marj stood in the lineup, I headed off to the happy hour event. Marjorie arrived about an hour later. For dinner I had the coconut shrimp. The entertainment was Brooks Aehron, and wonderful classical pianist. We had seen him twice before, on the Constellation and the Equinox.. His program was excellent, his showmanship was extraordinary and the crowd just loved him. He announced that he would be doing a recital the next afternoon, so we were looking forward to that too.

Days 14, 15 (Feb 12,13) - Day at Sea, Montevideo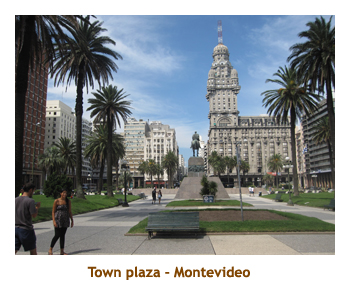 Day 14 - Happy Valentine's Day! It was a sunny morning with calm seas. We turned our clocks forward 1 hour last night (in preparation for Montevideo), so we woke up extra early. I did my gym workout followed by Corner Gas. After breakfast there was a Cruise Critic meeting at 10. There swere several high ranking staff members there to answer questions about the weather related events occuring in the earlier part of the cruise. Everyone agreed that the captain had made good decisions with the safety of the passengers in mind. We had another group lunch in the main dining room. After lunch Marj and I played some sticks. Then we attended the classical concert with Brooks Aehron at 3 PM. The concert was excellent. This was followed by happy hour at 4 PM. It was our final dress up night. Both of our tablemates were selected for the captain's table tonight, because of their number of Celebrity cruises, so we were all alone at our table. The table next to us (also a table for 6) usually only had 2 or 4 people, so we had planned to join them. However, this night their table was full. The entertainment was girl singer who sang a huge variety of songs from across the US.. She was very good.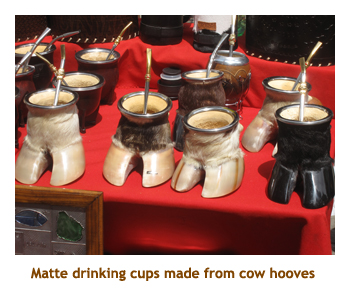 Day 15 - This morning we wokeup to the sounds of docking at Montevideo, Uruguay. We had booked a city excursion, but it wasn't until the afternoon .It was very warm already and the forecast was for 32 degrees with high humidity. We had breakfast and then I headed off to the gym. I watched my last episode of Corner Gas. We went for a quick lunch - the sandwich bar opened at 12 noon and our excursion was at 12:15. We had to gobble down our sandwiches and hurry out to the dock area to catch the bus. The bus ride turned out to be just a few blocks, probably 3 minutes. We started our walking tour at Plaza Zabala. The first stop was at the Taranco Palace. This is now a museum of art. The President still uses the palace for formal dinners. Then we wandered down a pedestrian mall to a beautiful cathedral - the Metropolitan Cathedral, built in 1790. Then we visited the Teatro Solis, a combined opera house and play house. The facility was air conditioned, and boy, did that ever feel good! Our next stop was in an open air craft market . There was a McDonald's nearby so we stopped in for a drink. The craft market was more antiques (ie. junk) than new crafts. Our final stop was at the huge Plaza Independencia where we waited for the bus. We were back to ship by 4 PM. Yahoo, we didn't miss happy hour. For dinner I had the coconut shrimp. We said goodbye to our table mates as we weren't sure we would see them during debarkation. The entertainment was a group of Tango dancers from Buenos Aires.

Days 16, 17 (Feb 14, 15) - Buenos Aires and Home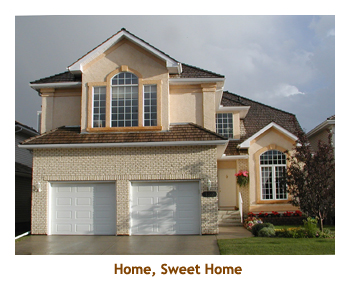 This morning we arrived back in Buenos Aires. The cruise was over. We were off of the ship by 8:30. We hopped onto the shuttle bus and arrived at the airport by 9 AM. Now, we had to wait until 5:30 PM for our flight! We had investigated Celebrity tours to fill in the time, but were told that our flight had to be at 7 PM or later in order to do the tour. Well, the tour buses arrived at the airport at 2 PM, so there would have been plenty of time to make our 5:30 flight. Mid day Marj wasn't hungry, so I grabbed a burger from the airport Burger King and wandered outside to a nice park to eat my lunch. It was sunny but not too hot - about 22 degrees. Our flight was ontime and we flew to Santiago Chile (about a 2 hour flight). There we had to go through security again and then reboard the same aircraft. We flew from there to Toronto (10 hours), arriving the next day. In TO we had to retrieve our luggage, go through customs and then re-check our luggage for the trip to Calgary. We arrived in Calgary about 10:30 AM and Mikey came to pick us up. despite the weather and the missed itinerary, it really was a nice, relaxing cruise.