---
Travel
Cruises
Past Cruises (Diaries)
Future Cruises
Rogues Galleries
Land Trips
Diaries (Land Trips)
Hawai'i - Big Island - 04'01
Hawai'i - Maui - 05'02
Hawai'i - Big Island - 04'03
Hawai'i - Kaua'i - 09'04
Hawai'i - Big Island - 04'06
Hawai'i - Maui - 04'06
Mainland China - 05'07
Phoenix, Arizona - 12'07
Greek Isles - 05'08
Hawai'i - Kaua'i - 09'08
Hawai'i - Big Island - 09'09
Hawai'i - Maui - 05'12
Hawai'i - Big Island - 04'13
Ireland - 08'13
Mexico - Cancun 11'13
France/Belgium/Lux 07'15
Hawai'i - Big Island - 05'17
England / Wales - 06'17

---
Photography
Cameras
Underwater
---
Pets
Tara
Blackie
Whitey
Muffy
Ollie
Rusty
Fluffy
Rufus&Dufus
---
Games
---
Rowing
---
Physics
---
Rating (out of 5): Ship

Food

Service

Itinerary

Marjorie booked this cruise "last minute" (ie. October) as she got a really good deal on it. We hadn't been to the Western Caribbean for 4 years and the Equinox is our favorite ship! Also, it was -20 or so in Calgary with lots of snow and ice, so what better time to head away for some warmth. The itinerary was also a plus because we were going to several ports that we had never been to before. All round, a winning cruise. The only drawback was that we were too late to sign up for "Select" dining and instead were booked into early seating.
I know I had dis'ed this ship before to 4 stars because of the lousy promenade deck. However, this time I was prepared and it wasn't an issue. The weather was often cool and windy on sea days, so the P deck wasn't that attractive anyway. Hence, I give the ship 5 stars this time.

Pre-cruise (Dec 5) - Travelling to Fort Lauderdale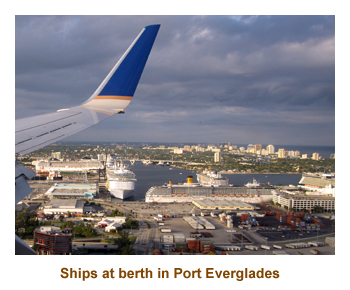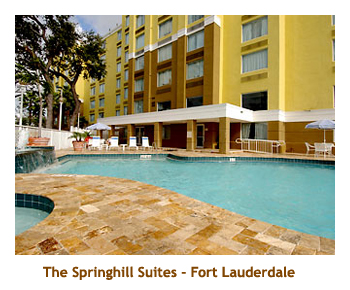 Yesterday (Dec 4) we packed our bags and dropped our little foster kittens and momma off at Chrissy's. We were early to bed as we had set the alarm for 3:15, but woke up at 2:50. We had a bite to eat, finalized our packing and headed off to the airport. We arrived at the airport at 5:00 AM, checked in and went through US customs. We had about an hour wait until our 7:00 AM flight to Houston. We each had a Starbucks hot chocolate to pass the time. When we arived in Houston (noon their time), we had 1.5 hours, so stopped at Wendy's for a burger, fries and frosty. In the waiting room lots of people were talking cruising - guess where they were going? Our Fort Lauderdale leg was only 2 hours which was nice. As we approached the landing strip we could see the ships in Port Everglades. The Allure was there - man is that a big ship! We arrived in FLL at 5:00 PM. We caught the shuttle to the Marriot Springhill Suites, checked in and then headed across the street to the Red Lobster for dinner. I had shrimp, scallops and flounder (and a smoothie). It was very good. Afterwards we did a bit of shopping and then walked back to the hotel. It was quite cool out, so I wanted to warm up in the hot tub. I put on my bathing trunks and raced out to the tub. However, it was freezing cold. I asked the guy at the desk and he confirmed that it was out of order. Boo! So, instead it was an early night for us.

Day 1 (Dec 6) - Boarding in Ft Lauderdale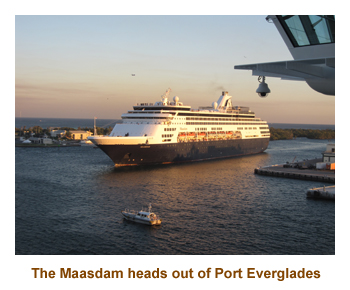 This morning Marj got up before 7:00 AM and headed over to the mall to do some shopping while I slept in. Later, when Marj returned and I was up, we visited the hotel's free breakfast area. It was packed. I just grabbed some cereal and took it back to the room. Then we walked over to the Barnes and Noble store and browsed the books for a while. Our shuttle to the Equinox was at 10:45. There were several ships at Port Everglades, and the shuttles were sorted by ship. We were let off at the ship by 11:00 AM. The huge checkin facility was open for business and almost empty. We had a very quick boarding experience. The room passages were closed until 1:00 PM, so we hauled our carry-on to the buffet for lunch. After lunch we read our books in the atrium (too windy and cold outside). The "rooms are open" announcement came and people rushed to their rooms. Our bags hadn't arrived yet, but at least we could use the room.
There was a dining confirmation card on our cabin door and they had assigned us to 8:30 dining. Oh no! We had to visit the restaurant and the maitre'd to get us changed to early dining (6:00 PM). When we booked the cruise we were told that we were confirmed for early dining when, in fact, we were slotted into late dining. Not good! Anyway, all was fine now and we were assigned an early dining table. Our bags arrived a bit later and we hung up all our stuff. The Solstice class cabins don't have a lot of storage space, especially drawers. But we managed. We wandered the innards of the ship and attended the muster drill at 4:15. We read until dinner at 6:00. We were lead to our "new" table at the very back of the restaurant in a deserted corner - it was a table for two in a section for people who don't speak English (which is why they get "tables for two"). Tomorrow we are going to the anytime dinng and will see if we can get away with that. We had prime rib for dinner. Very good. We finished dinner quite quickly and caught the end of the early entertainment show. Then we headed to bed.

Day 2 (Dec 7) - A Day At Sea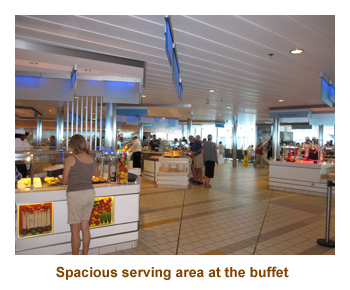 We slept in to 8:00 this morning. We were overtired from our lack of sleep the previous two days. Now we were ready for anything! It was a day at sea today. It was still windy and cool, but sunny. The high of 22 didn't seem like 22 and the interior of the ship was very cool. I'm sure when we head south it will warm up. Currently we are sailing west along the north coast of Cuba. We had a leisurely breakfast and then headed to "Wake Up" trivia at 9:15. Then we ran to the Cruise Critic meeting at 10:15. The Celebrity Events girl was from Slovenia. I told her we had just been there visiting Koper and Piran. It turned out that she lived in Piran for 7 years. Small world! After meeting some of our internet buddies and the leader (Mark) for our private tour in Puerto Limon, we headed up to Marj's favorite Hot Glass Show. The two guest blowers were new to us, but the main guy was Carl who we had met before on the Equinox and the Solstice. Very unusual, two of the four glass items they made broke near the end of the process. They weren't too upset though as they make hundreds of pieces over the year. We got tickets for the drawing, but as usual the number drawn was a person who wandered by at the last minute and didn't even know what the ticket was for.
At 1:00 we popped in to lunch for pizza. It was good. At 1:45 we met for "Mixed Up" trivia and met some nice people. We have been meeting a lot of people from Canada. When we got back to the room a message was flashing and I had to go to the purser's desk to render our Visa info (again). A computer glitch had deleted some passengers' credit card info. Then we had a break in our schedule so I popped up to the gym. It was only half full - and on a sea day too! I got back to the room to watch Corner Gas and realized I hadn't brought my outboard DVD player for my small notepad computer. No Corner Gas! We read for a bit and then did the afternoon trivia. It was dress-up night so we donned our funeral clothes and headed to the restaurant. Tonight we decided that we would sneak in to the "Select" dining which is like the anytime dining on Princess. However we had to give our room number as we entered and that ended that. We went to the fixed dining entrance to beg for a larger table. Right in from of us was a guy who had select dining, but wanted a fixed table for two. We had a table for two and wanted select. Perfect! I suggested to the maitr'd that we switch, but he didn't like that idea. Anyway, he took us to a table for 8 where we had a wonderful time with our new dinnermates. The M'D said we would receive a permanent assignment sent to our cabin the next day. I had rack of lamb and was quite happy! We didn't do the entertainment so read a bit and went to bed.

Day 3 (Dec 8) - Cozumel, Mexico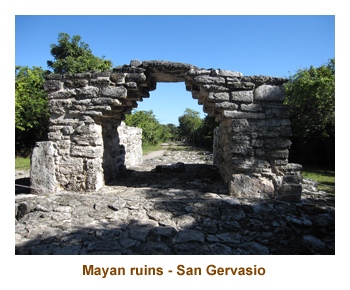 We were up early today for our ship's tour in Cozumel. We had been here 4 times before, but have never done the island itself. We generally get off the ship and onto a boat for a snorkeling adventure. This time we decided to do an island tour including the Mayan ruins of San Gervasio. We had breakfast and then met on the pier for 8:15. We walked a short distance to the tour bus and headed off to the main town of San Miguel. From there, we left the coastal route and turned into the center of the island. It was only a short time and we were at the ancient Mayan ruins of San Gervasio. This was a small ruin as Mayan ruins go, but a very important one. All Mayans were supposed to visit the island at least once in their lifetime and honour the moon goddess Ixel. We wandered through the site and our guide explained each building. Then we had some time for shopping, and Marj bought a bottle of vanilla. We continued our drive to the other side of the island and joined the coastal route back towards the ship. We stopped at a beach complex for an hour of sand and sun. Our tour included a drink ticket so we had pina coladas. Then it was back to the ship at abput 1:00 PM. Then it hit me. I was ill for about 4 hours. I started feeling a bit better again by dinner time, but was still really wiped out. That's the first time I have ever been sick on a cruise. We had not received anything about our dinner seating so I told Marj to go back to the table we had last night, but she didn't want to do dinner without me. So, we still didn't know what our dining situation was. I stayed in bed while Marj did the buffet. Hopefully tomorrow will be a better day.

Day 4 (Dec 9) - Roatan, Honduras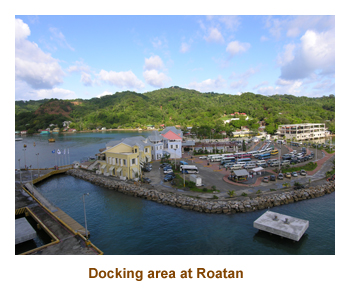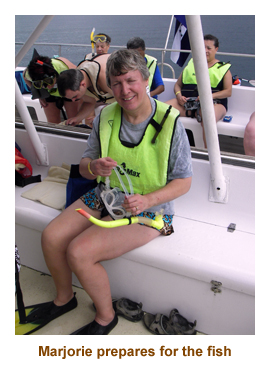 We woke up at 6:00 this mornng and I was feeling much better. We headed up for an early breakfast (7:00) even though our excursion wasn't until 9:30 so that I could eat breakfast and see how I fared. We were in Roatan today and were booked for a Jolly Roger snorkel. This was our first time in Roatan (Honduras). The ocean reef here (shared with Belize) is the second largest coral reef in the world, next to the GBR in Austaralia.We watched us dock in a small village. About 2 miles down the coast we could see Holland America and NCL at a different dock. We headed out to meet our bus for the tour. We drove down the coast and ended up at the dock where the other two cruise ships were parked. Along the way it absolutely poured with rain. We sat on the bus for a few minutes until the storm had passed over. Then we boarded a large catamaran. It was about 45 minutes to the reef area. The snorkeling was OK, not a lot of fish but interesting coral. We were out for about an hour. When we reboarded the catamaran they served a buffet lunch with rum punch and beer. Very good. Then we motored to another swimming area where some of the folks went back in again (no snorkeling here). We finally made our way back to the alternate dock, boarded the bus and headed back to our dock. We were back at the ship by about 2:30 PM. I was still feeling a bit run down, so just read instead of visiting the gym. We went to dinner and our seats at the table for 8 were vacant. Our dinnermates were happy to see us, so I guess it's all settled now. We never did hear back from the M'D. I went to bed early, but Marjorie went to the entertainment. It was an impressionist who mostly sang in different voices. Marj really enjoyed it.
Note: The two villages where the ships dock were very primitive. Unless you have a booked tour that takes you to a beach or around the island, I wouldn't enjoy just walking around the towns. I imagine that on the Honduras mainland there would be nicer towns to visit.

Day 5 (Dec 10) - at sea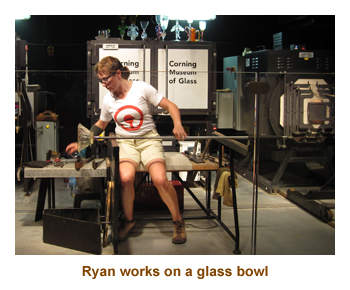 Today was our second day at sea, heading to Puerto Limon, Costa Rica. Now Marjorie wasn't feeling all that great. That sucks! We did the usual sea day things - breakfast, early "Wake Up" trivia, a lecture on sharks, off to the gym for a workout, to the buffet for lunch (egg salad sandwich and a chocolate ice cream cone), afternoon trivia, and then read for a while. We also spent an hour or so watching the hot glass show. The artists are so talented and make some wonderful pieces of glass. By dinnertime, neither of us felt like eating, so we both skipped dinner! In all our cruises, that's a first!! I hope our dinnermates weren't too upset. We skipped the entertainment even though Marjorie had really wanted to go. It was Lindsay Hamilton, a British singer, that we had seen a couple of times before. She does broadway type songs and is very good.
Note: When we boarded in Fort Lauderdale, they were loading in boxes (and boxes) of Christmas decorations. All this week they have been decorating the ship. There are white and red potted Poinsettias everywhere, christmas trees, wreaths, etc. It looks very Christmassy.

Day 6 (Dec 11) - Puerto Limon, Costa Rica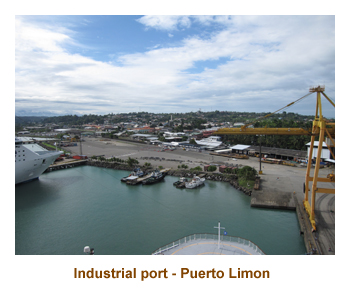 Today was our stop in Puerto Limon, Costa Rica. It was cloudy and raining. The rainy season was supposed to end in early December, but it was running late this year. Marj and I had booked a private snorkelling tour with Charlie at OkeyDokeyTours.com. We had breakfast, packed our gear and headed off to find Charlie. Once we found the tour, we had to wait for 4 other people from the ship. We waited almost an hour and the people never showed up. It turned out that the minimum number of snorkellers was 5, so the trip was cancelled. Boo! Charlie checked with the ship and the family of 4 were still on the shore (not carded out), and didn't answer their cabin phone. Probably eating or something. What a bunch of bums! They could have at least told Charlie that they weren't going. Probably the rain scared them off. The local town was run down and not interesting at all, so we had another sea day in port. We played trivia, read, went to the gym, more trivia, etc. For dinner we both had sole stuffed with shrimp. Very good. Oh yes, the sun popped out for an instant in the afternoon and I ran outside to take some photos of the dockyard. By the time I got out there, it was cloudy again.

Day 7 (Dec 12) - Colon, Panama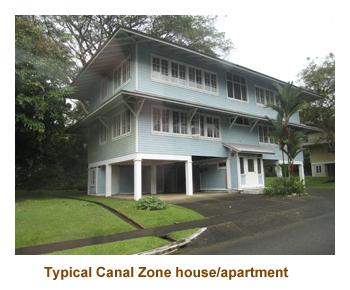 Today was another port day, this time in Colon, Panama. We had booked an aerial canopy tour through the ship. We had breakfast and met for the tour at 8:30 in the theatre. We boarded a small bus and drove an hour south along the famous canal. At the Chagris River we turned into the Gamboa National Park. We went through a subdivision of original Canal Zone houses dating from the construction of the canal. Then we stopped at a huge, beautiful hotel for a pit stop and some fruit punch. We drove a little further to the base of the aerial tram. It was actually a ski lift where you travel along right at the level of the tree tops. We saw various birds, some iguanas and a sloth. At the top of the hill we climbed a 90 foot tower for a view of the river, the canal and the surrounding mountains. Beautiful! On the way back down the lift, the mist rolled in and it started to rain, not very hard though. After all, it was the rain forest!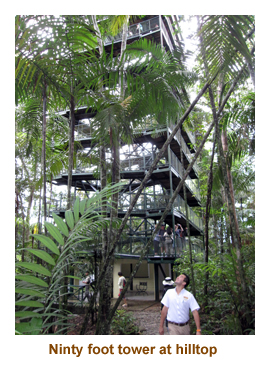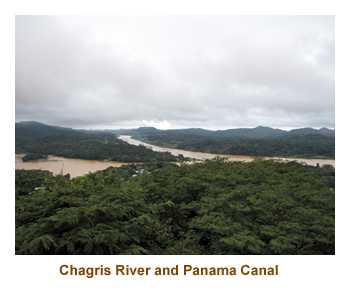 At the base again we visited an aquarium featuring local fish, a crocodile and a caiman. Next door was a snake exhibit with many species of poisonous and non-poisonous snakes. Then we walked through a butterfly enclosure and finally an orchid garden. It was all very interesting. The orchids are a parasitic plant, so they are grown on slices of tree trunk that are hung from a metal rod structure. On our return drive to the ship they served us chicken sandwiches and a banana muffin. Something to munch on as we drove through the rain forest. We were back at the ship just before 2:00 PM so we topped up at the buffet. We read, wandered and played trivia, but as dinner time rolled around, neither of us felt like dinner so we skipped out once again. Our dinnermates were going to wonder why we were eating only every second night!
Note: Panama had 5 consecutive days of rain with lots of flooding. On Wednesday, the Chagris dam had to be opened to drain some of the water, so the canal had to be closed. It was only the second time in the history of the canal that it had been closed. The aerial tram was closed that day too. On our drive we saw lots of cleanup from the flooding.

Day 8 (Dec 13) - Cartagena, Colombia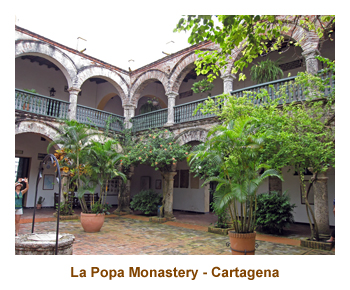 Today was another port day, this time in Cartegena, Colombia. Cartegena is a city of about 1 million people, so has highrise buildings, hotels, etc, but also has lots of rundown areas as well. I wasn't sure just what to expect as Colombia has always been protrayed as a dangerous, drug cartel country. As it turned out, there was nothing dangerous about Cartagena that I could see. We were booked on a private CC tour with 8 others. It was a 5 hour tour for $35 - can't beat that! We didn't have to hurry as we weren't coming into port until 10:00 AM. We did a leisurely breakfast, played 9:00 AM trivia and then packed for the trip. We met the group on the dock at 10:30. It was cloudy, but hot and humid. Our driver first took us through the city and then up a hill to a monastery (La Popa Monastery) where we had a wonderful view of the city and surrounding area. The monastery was interesting too and much of the photo displays were of the Pope's visit (JP II) in 1986. There was an interesting museum in the monastery with religious artefacts and tributes to local heros and saints. After the monastery, we drove to a large fort on a hill (Castillo de San Felipe de Barajas). As we started walking up the slope to the fort, it started to pour in rain, so we abandoned the fort for the dry van. We drove to the "old city" with the intention of returning to the fort later.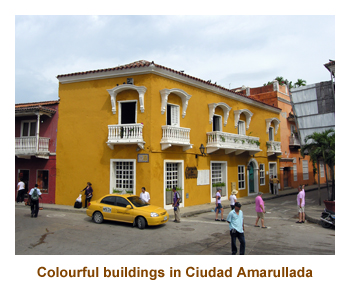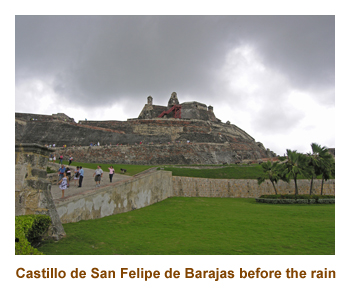 Along the way we stopped at a handicraft market (it was a prison at one time, and then an army barracks) and we bought some t-shirts. The rain had disappeared and it was hot again. Then we drove though the city walls into the heart of the old town (Ciudad Amarullada). There we strolled through the town square and through some of the narrow streets. Marj bought me some Columbian beer for the ship. I broke down and drank one of them as we wandered around in the heat. Finally, we drove to the "new town" which turned out to be a jewelry factory (everyone said no to the jewelry factory tour) and then a shopping district. We were all hot, sticky and tired, so unanimously agreed to skip all the shopping, and the return trip to the fort, and instead return to the ship. We got back just before 4:00 PM, so that was a good day's tour. We were in time for 5 PM trivia. At 5:30, we were invited to go out onto the helicopter pad (normally prohibited, but a special deal for Elite passengers) to watch the sailaway from Cartagena. They had some live music and free drinks. What a nice idea! Then it was off to dinner. For dinner, I had shrimp scampi, done in garlic and butter. Yummy. The entertainment was a juggler/comedian who was excellent. Oh yes, remember the previous night we had skipped out from our dinner mates and did the buffet? Well, in the dining room, two waiters had gotten into a fight and one of them was knocked out cold. And we had missed all the fun! I guess the waiters would have been kicked off the ship.

Day 9 (Dec 14) - at sea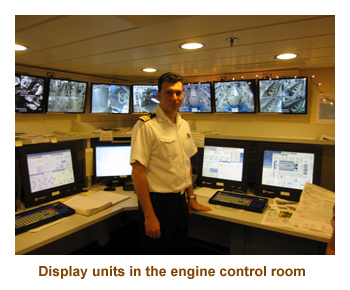 Today was another day at sea. We slept in a bit and got up to breakfast around 8:00 AM. We did all the usual things for a sea day - gym, trivia, wandering, reading, eating - but did some extras as well. Marjorie went to the hot glass at 11:00 and won another piece of glass - a smaller version of the bowl she won last year. We also did a special bridge tour and engine room tour through our CC connections. We had done the bridge tour before, but never an engine room tour. Actually the engine "control room" did much more than just control the engines, it monitored all the ship's plumbing, the water desalination units, the two banks of elevators, etc. It was very interesting. Tonight was our second (and final) formal night. Instead of lobster, I decided to have the short rib lasagne. It was really good - sort of like a pulled pork pasta. The entertainment was the special Cirque de Soleil acrobat show that's a signature show on the Solstice and Equinox ships. It was excellent.

Day 10 (Dec 15) - Georgetown, Grand Cayman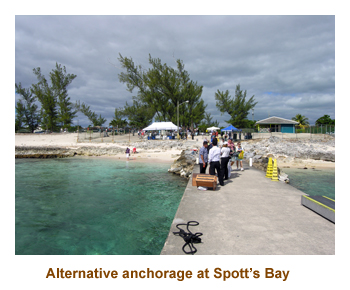 Today we were hitting Georgetown, Grand Cayman. This was our 5th time here, so we knew the ropes! After doing Stingray City with Captain Marvin and Seven Mile Beach on our own on earlier cruises (both were excellent excursions!), we had discovered Eden Rock, about a 2 block stroll from the tendering dock. The snorkelling there had been excellent the past two visits with lots of small fish and huge tarpons. During the night it had been a bit rocky and rolly and the forecast for today was for a high of 68 degrees. We had always had it hot here before, but the arctic front that had swept through the US went all the way into the Caribbean. As we were having breakfast, the captain announced that due to high winds and waves, the Georgetown harbour was closed. As a result, we would be anchoring around the south of the island at Spott's Bay. The sea was very calm there, with little wind. Hard to believe the poor conditions only a few miles away. The town had provided free shuttle buses to take us the 10 miles into the heart of Georgetown (actually at the Bayshore Mall, right by the usual tender dock).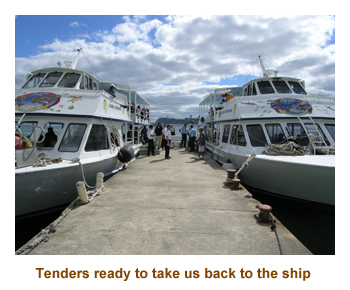 We had our breakfast and then decided we would forego snorkelling as it was really chilly out. After tendering (local 340 pax tenders) and bussing, we arrived at Georgetown about 10:00 PM. As we walked by Eden Rock, we were glad we hadn't carried our snorkel gear as huge waves were crashing against the lava wall. It would have been suicide to try swimming there! So, we just wandered around the town and looked for cheap t-shirts. The only thing we ended up with was some bubble wrap from a duty free store so that Marj could wrap up the glass bowl that she had won. We bussed back to Spott's Bay and caught the tender back to the ship. The large tenders are great, but they take a while to load and unload. We had a late lunch then did trivia, went to the gym, wandered the ship's shops, that kind of thing. For dinner I had veal medallions on linguini. Yummy!! The entertainment was a classical pianist from China (Tian Jiang) who played some familiar icons and then some of his own compositions. He was excellent. (Retro-note: When we got back home I made the mistake of playing one of his songs on YouTube and then I just had to order the album!).

Day 11 (Dec 16) - at sea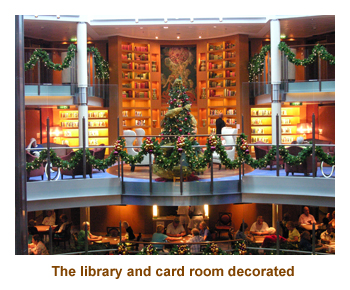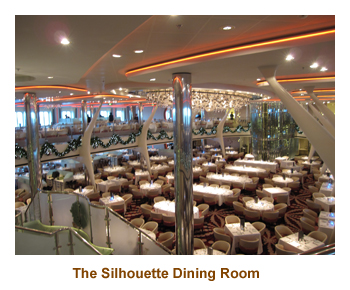 Today was another (and final) day at sea. It was cool and windy. I decided to have a decadent breakfast today. Rather than my usual bowl of fruit and yoghurt, I had a waffle covered in bluberry sauce and whip cream, a blintz hidden in sour cream, a slice of vegetable fritatta and a heap of hash browns drowned in ketchup. Ten days of sensible eating crushed in one seating! At trivia (at the Ensemble Lounge right next to the Elite breakfast room in Michael's Club) I snuck out a fruit smoothie. They are so good! Speaking of Elite, Marj and I once again didn't visit the free booze hour (4 PM to 6 PM) a single time this cruise. We are such bad drinkers! We went to the grand sale at the shops and bought each other a Celebrity sweatshirt. Then it was off to the gym.
For lunch, I had my last egg salad sandwich of the cruise. Man, those are so good. Afterwards we started packing all our goodies into suitcases. Gotta have the luggage out in the hall tonight. We did the final afternoon trivia and read for a while. We also watched the final Hot Glass Show (but didn't win anything more). At dinner we said goodbye to our dinnermates. It had been so much nicer than our table for two! We skipped the final entertainment - I think it was a variety show featuring some of the past performers. We placed our luggage out into the hall and went to bed.

Day 12 (Dec 17) - Ft Lauderdale and Home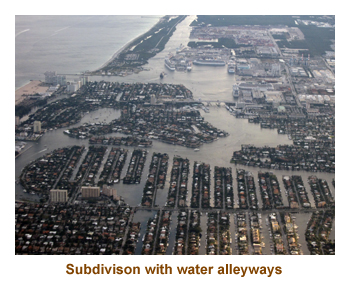 On our final day we awoke as we were docking in Port Everglades. It was a sunny, warm day - something we hadn't seen too much this cruise. We went for our last breakfast and then grabbed our carry-on and headed to the departure lounge. It was a while before they called our number. We exited the ship and went to the luggage pickup area. After going through customs we headed out into the sunshine. We found the KSA van which we had prepaid before the cruise and transferred to the airport. We were there by 9:00, but our flight wasn't until 3:00 PM. We walked around for a while and then had lunch at Wendy's. Our flight left on time and we connected through Houston. Our transfer was tight - we walked straight to our next gate and they were already loading the aircraft! Our flight to Calgary was uneventful and we arrived at Calgary Airport at 10:00. We got our car from the longterm parking and were home by 11:00. Everything was fine at home and the cats were glad to see us. Tomorrow we will pick up the kitties from Christina. Another great cruise!!